Looking for Opportunities to Save Money and Time
Vancouver, WA
Children's Center serves children, youth and families through comprehensive community-based mental health services in Clark County and surrounding areas.
When Westby Associates started working with Children's Center in 2011, we determined they were not ready for a capital campaign. We gave them a list of things to accomplish, including hiring a development director. They got back to us a couple of years later having accomplished everything on the list. We started working with them on a market study because they had not yet identified a building site, size or design. Early on in the course of that study, we realized that there was an opportunity to conduct feasibility at the same time, because prospective donors were willing to discuss a potential range of support for the capital campaign. Westby Associates helped develop the range of options and price points, and ran a successful feasibility study, saving $30,000 by combining market and feasibility studies.

The Formula
Funding included leveraged sources of funding from public and private sources. During the capital campaign we also helped the organization with a successful executive search for a new development director.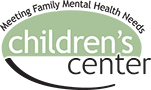 The Result
Fundraising for the $6.3 million capital campaign took 30 months and the 16,240 sq. ft. building was completed in 2015.
Pat Beckett, Executive Director
"Westby Associates greatly helped Children's Center with its capital campaign. They provided sound strategies for the overall campaign and their expertise helped to secure significant State funding for our project. Westby Associates is a team of responsive, dedicated and focused professionals who readily go the extra mile on behalf of their clients."